Texas
|
July 14, 2021
Texas
|
July 14, 2021
A federal appeals court sided with a Texas justice of the peace last week, allowing him to continue chaplain-led invocations before state court hearings while the lawsuit against him is adjudicated after his courtroom prayer tradition was ruled unconstitutional by a lower court.
A three-judge panel of the U.S. Court of Appeals for the Fifth Circuit issued a stay that permits Montgomery County Justice of the Peace Judge Wayne Mack to continue offering chaplain-led invocations at the beginning of his court sessions.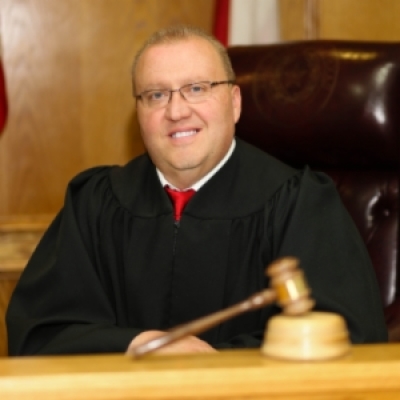 At issue is whether Mack is entitled to a stay pending appeal after U.S. District Judge Kenneth Hoyt ruled in May that the tradition of having volunteer chaplains perform courtroom prayers violated the Establishment Clause of the First Amendment. …
(Excerpts from the Christian Post)
Learn More
Texas
|
July 12, 2021
Texas
|
July 12, 2021
Former President Trump took the stage to a standing ovation and a rowdy crowd, while headlining the large gathering of the Conservative Political Action Conference (CPAC) in Dallas on Sunday.
In his speech that lasted approximately 90 minutes, the former commander-in-chief highlighted a variety of key areas that Republicans across the country are focused on, including the 2022 midterms, the Biden administration's policies, and his lawsuit against Big Tech platforms.
"With the help of everyone here today, we will defeat the radical left, the socialists, Marxists and the critical race theorists. We will secure our borders, we will stop left wing cancel culture, we will restore free speech and free elections and we will make America great again," Trump said of the prospects of the 2022 midterms.
Upon the declaration, the crowd jumped to their feet for a sustained ovation.
Trump then took aim at the Biden administration for their approach to immigration policies. "The Biden administration is turning the border into the single biggest disaster in American history, and perhaps in world history," Trump added while highlighting the large surge of illegal immigration and drug trafficking.
The former president also riled up the crowd by discussing his series of lawsuits aimed at big tech giants.
"They are hard at work to abolish the First Amendment as well. The radical left and big tech's attack on free speech is unlawful , it's unconstitutional and it is completely unAmerican," he detailed to the crowd of thousands….
(Excerpts from the Minnesota Sun)
Learn More
Kentucky, Texas
|
July 9, 2021
Kentucky, Texas
|
July 9, 2021
Pastor Brian Gibson, who has been a target of cancel culture for resisting draconian lockdown measures as well as for exercising his First Amendment rights, has received hundreds of death threats. He and his family have experienced various forms of harassment.
"Just for being a vocal proponent of the First Amendment, just for being someone that supported President Trump, and someone that spoke out actively, I received close to 1,500 death threats. People broke into my house, kicked my gate down, hacked all of our accounts," Gibson said on EpochTV's "Crossroads" program….
(Excerpts from the Epoch Times)
Learn More
Texas
|
June 17, 2021
Texas
|
June 17, 2021
Fox 26 reporter Ivory Hecker told Project Veritas founder James O'Keefe that the Fox affiliate moved to muzzle her reporting on Hydroxychloroquine because it went against "the corporate narrative," which has allegedly been influenced by Fox's advertisers, the Centers for Disease Control and Prevention (CDC), and vaccine companies.
Hecker said that the station's leadership prioritizes corporate interests over the viewers, and that she didn't want to be a part of it anymore. "I want out of this narrative news-telling, I want out of this corruption," she said.
"From the inside? Yes, there's a narrative, yes, it is unspoken, but if you accidentally step outside the narrative, if you don't sense what that narrative is and go with it, there will be grave consequences," Hecker told O'Keefe.
The veteran reporter was suspended on Tuesday after announcing live on-air yesterday that she had decided to blow the whistle on the Houston Fox affiliate's corruption with the help of Project Veritas.
"The viewers are being deceived by a carefully crafted narrative in some stories," she complained.
Hecker secretly recorded the Assistant News Director, Lee Meier, talking about passing on a story based on racial demographics—specifically a story about Bitcoin because the "poor African-American audience" that watches the 5:00 news apparently doesn't care about Bitcoin…
(Excerpts from the Virginia Star)
Learn More
Texas
|
June 10, 2021
Texas
|
June 10, 2021
Nearly 200 Houston hospital workers will be fired after a two-week suspension if they don't comply with a vaccine requirement.
Houston Methodist President and CEO Dr. Marc Boom sent an email in April to employees saying that they must receive at least the first dose of the vaccine by June 7, or they would face suspension and termination.
99% of the 25,000 workers in the organization were vaccinated by the deadline, according to Fox News. Employees that refused to comply were suspended for two weeks without pay on Monday.
Houston Methodist is the first major healthcare system to force employees to be vaccinated, according to a lawsuit filed by over a hundred employees…
(Excerpts from the Virginia Star)
Learn More
Texas
|
June 4, 2021
Texas
|
June 4, 2021
Christian author Eric Metaxas has had his show kicked off YouTube for violating its content restrictions in what the program's producer described as a "hatchetjob."
Mr. Metaxas, author of bestselling biographies on theologians Dietrich Bonhoeffer and Martin Luther, said that "The Eric Metaxas Radio Show" channel was banned permanently for violating YouTube's community guidelines.
A second channel, "Eric Metaxas," which posts primarily his television appearances and has 4,500 subscribers, is still active. His radio show can still be accessed on Rumble…
(Excerpt from the Washington Times)
Learn More